The Church regards All Saints Day as a time for honoring the saints. Today, there is a growing concern among Christians that the modern celebration of Halloween trivializes and even glamorizes evil, the occult, and superstitious and pagan practices and beliefs that are incompatible with the Christian faith. To reclaim the sacredness of the eve of All Saints, we need to create a counterculture that will serve as a Christ-centered alternative to Halloween by starting a tradition of our own. The March of Saints is a fitting tradition that can be firmly established in every parish and diocese to reclaim the sacredness of All Saints Day and to give back the glory to God.
Download PDF – March of Saints 2016 photos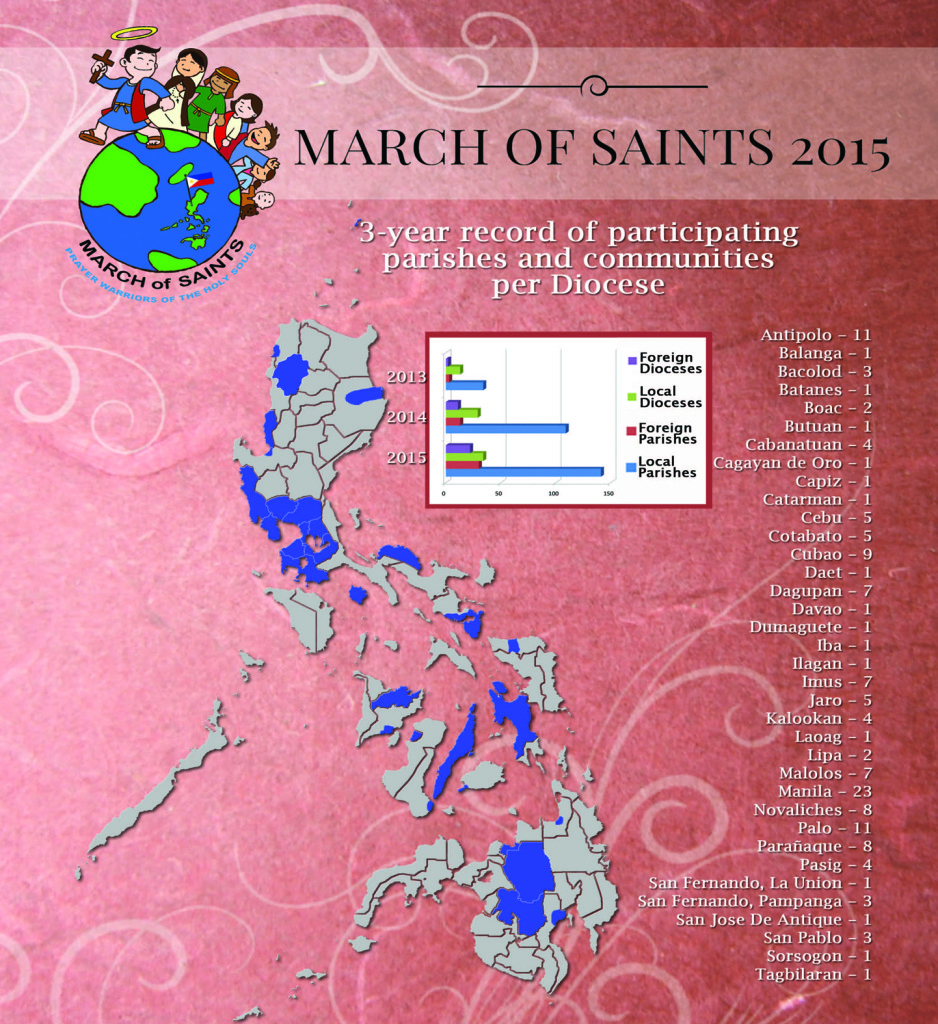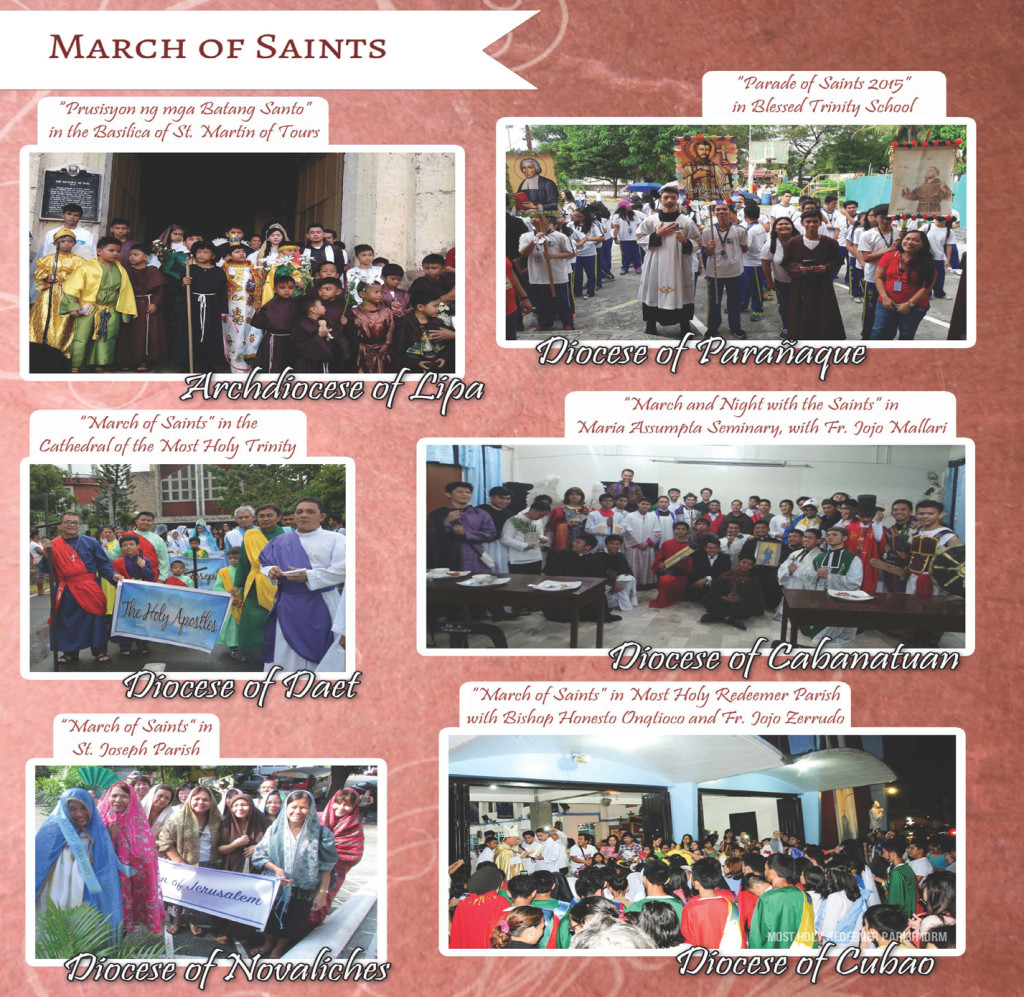 Download PDF – March of Saints 2015 photos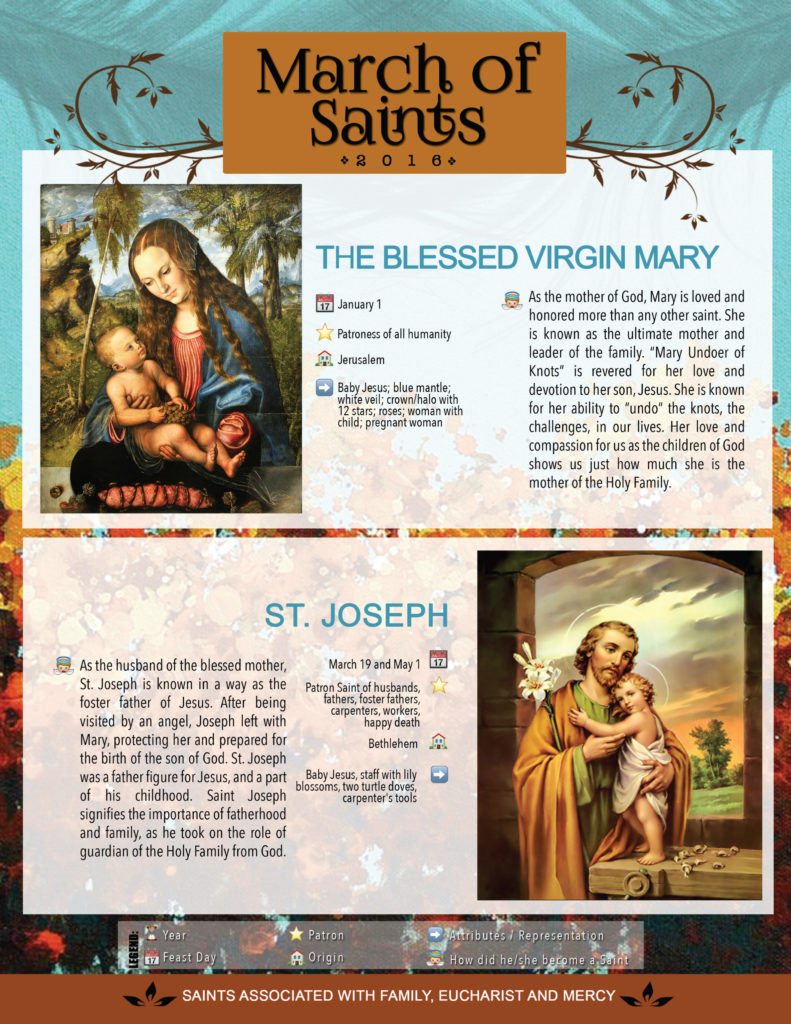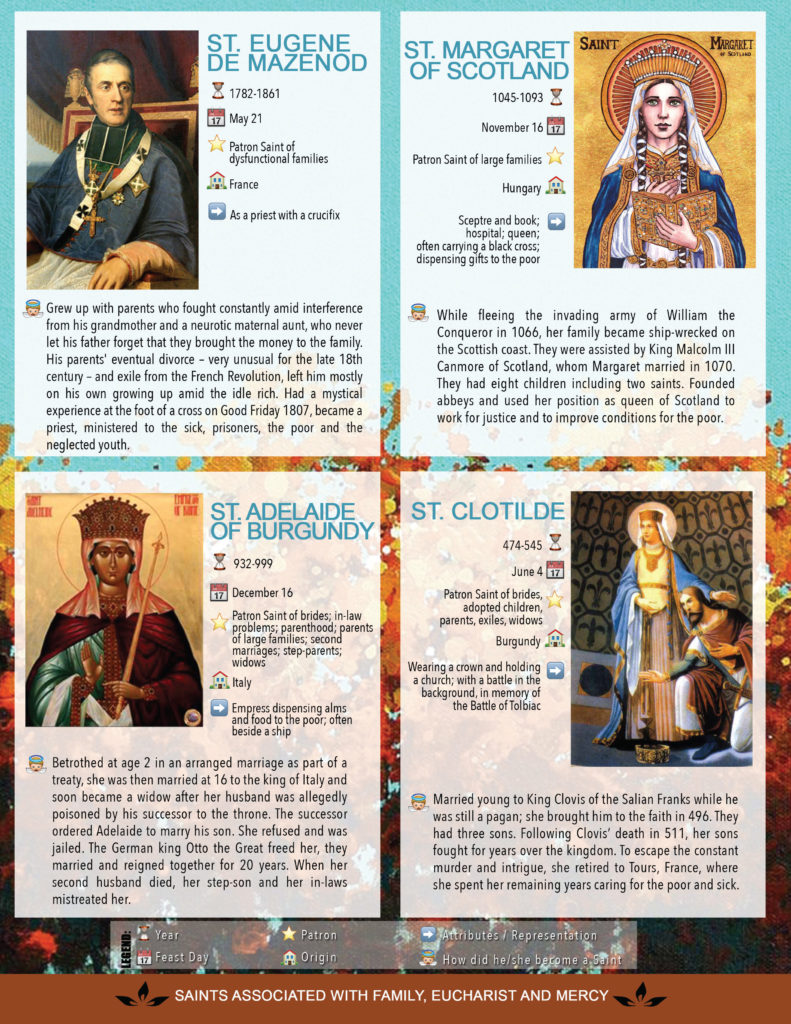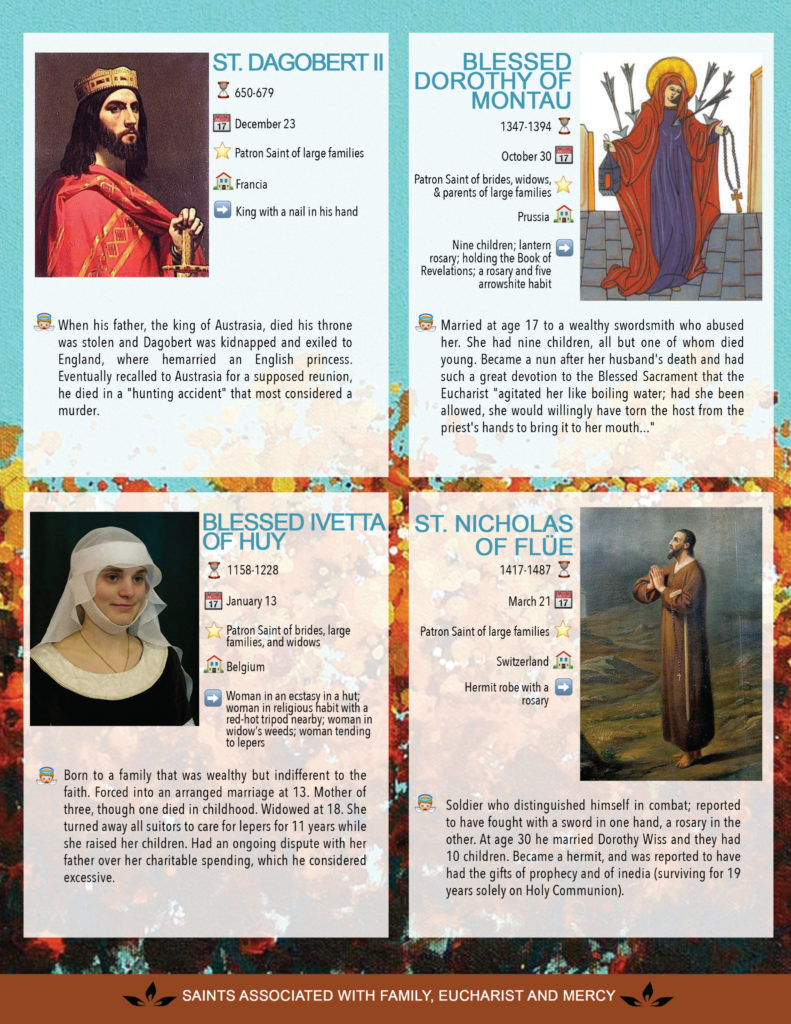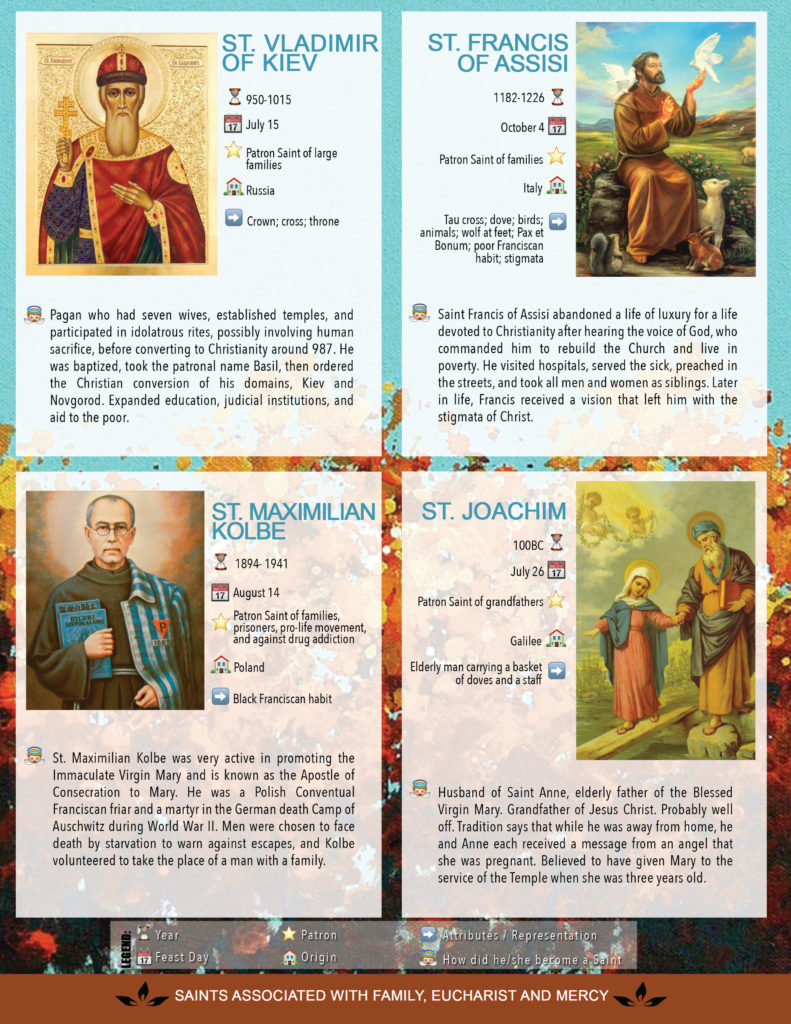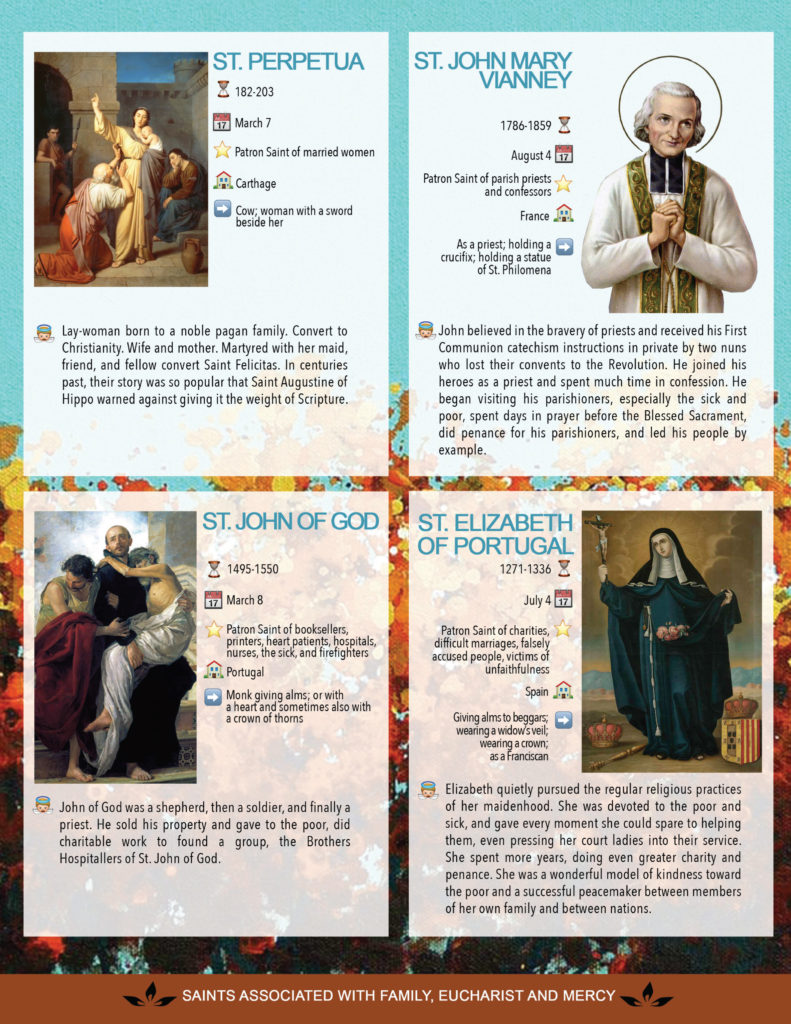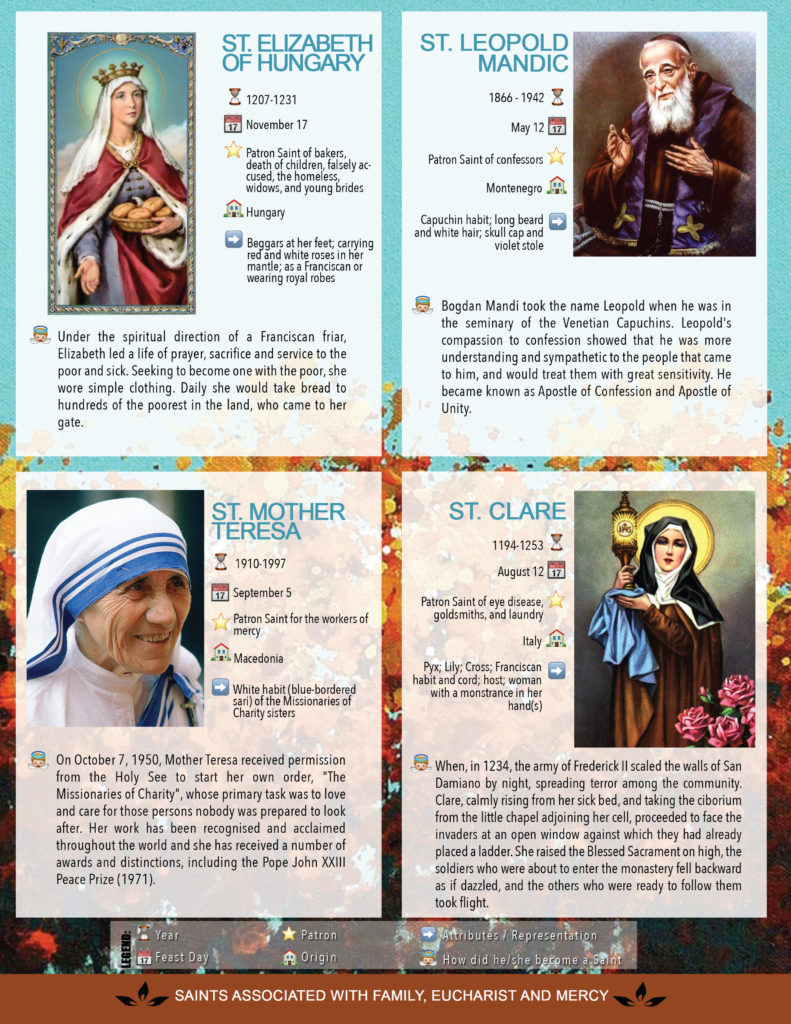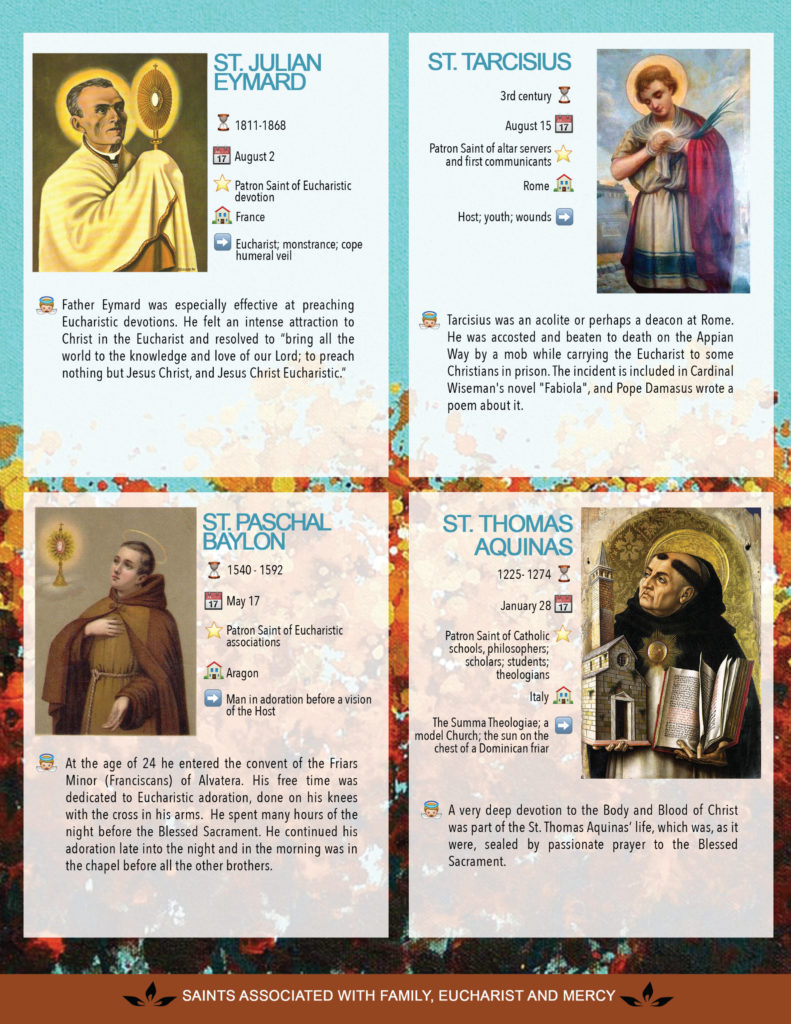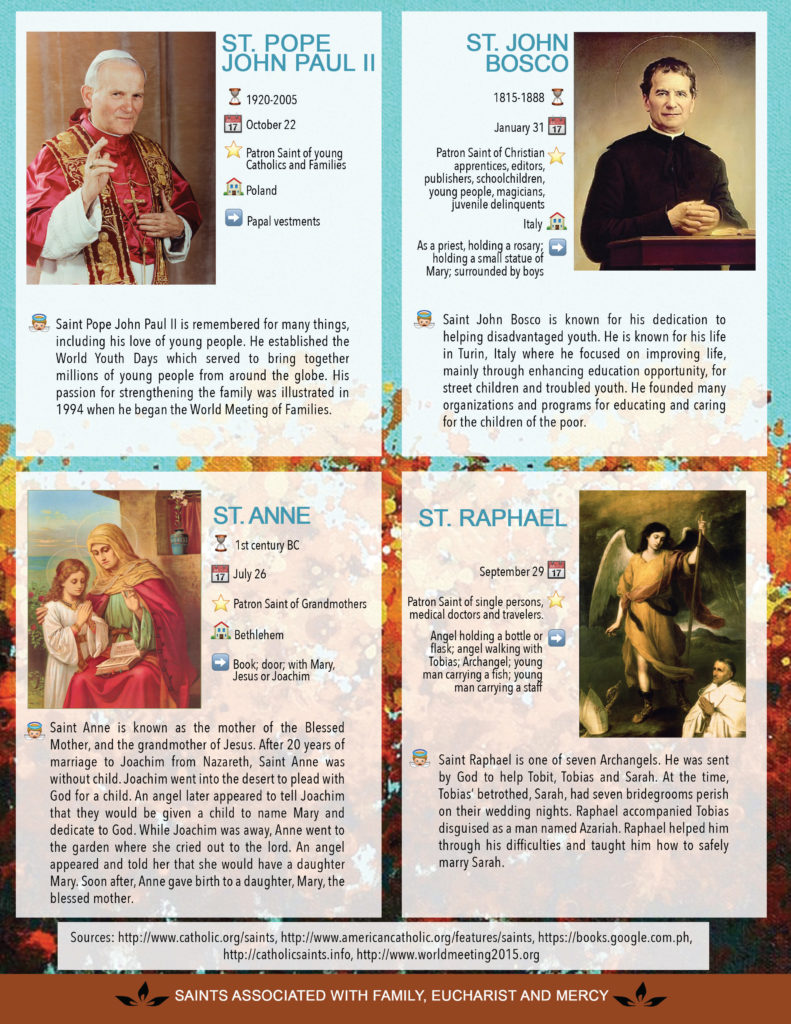 Download Newsletter with Saints for the Year of the Eucharist, Family and Mercy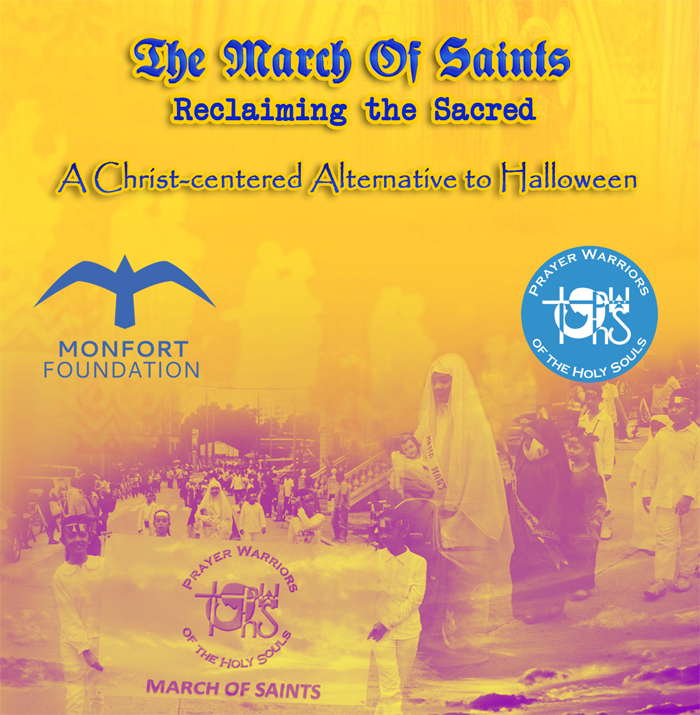 Produced by
PRAYER WARRIORS OF THE HOLY SOULS (Member of the Council of the Laity of the Philippines-LAIKO),
An Apostolate of the MONFORT FOUNDATION, Inc. . (PCNC Accredited and BIR Certified Donee Institution)
View MOS in Youtube
View MOS Booklet here
Download the video and share it with your family, friends, groups, communities, etc.
Encourage your parish priest to hold a March of Saints in your parish, a Christ-centered alternative to Halloween
DOWNLOAD MOS VIDEO HERE (The video file is mos.mp4 with 126MB size and may take more than 1 hour for the download depending on the ISP connection.)
DOWNLOAD MOS BOOKLET (The booklet is in PDF format, size 76.9MB and may take almost 1 hour to download depending on the ISP and speed of your internet connection)