The Church regards All Saints Day as a time for honoring the saints. Today, there is a growing concern among Christians that the modern celebration of Halloween trivializes and even glamorizes evil, the occult, and superstitious and pagan practices and beliefs that are incompatible with the Christian faith. To reclaim the sacredness of the eve of All Saints, we need to create a counterculture that will serve as a Christ-centered alternative to Halloween by starting a tradition of our own. The March of Saints is a fitting tradition that can be firmly established in every parish and diocese to reclaim the sacredness of All Saints Day and to give back the glory to God.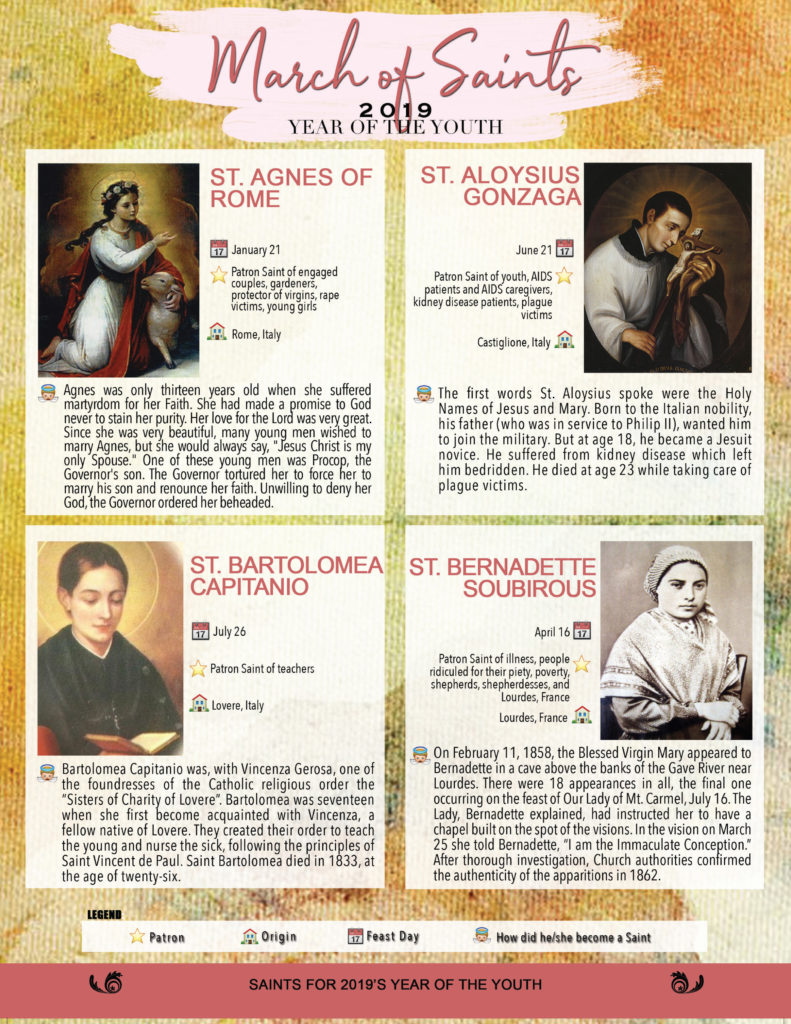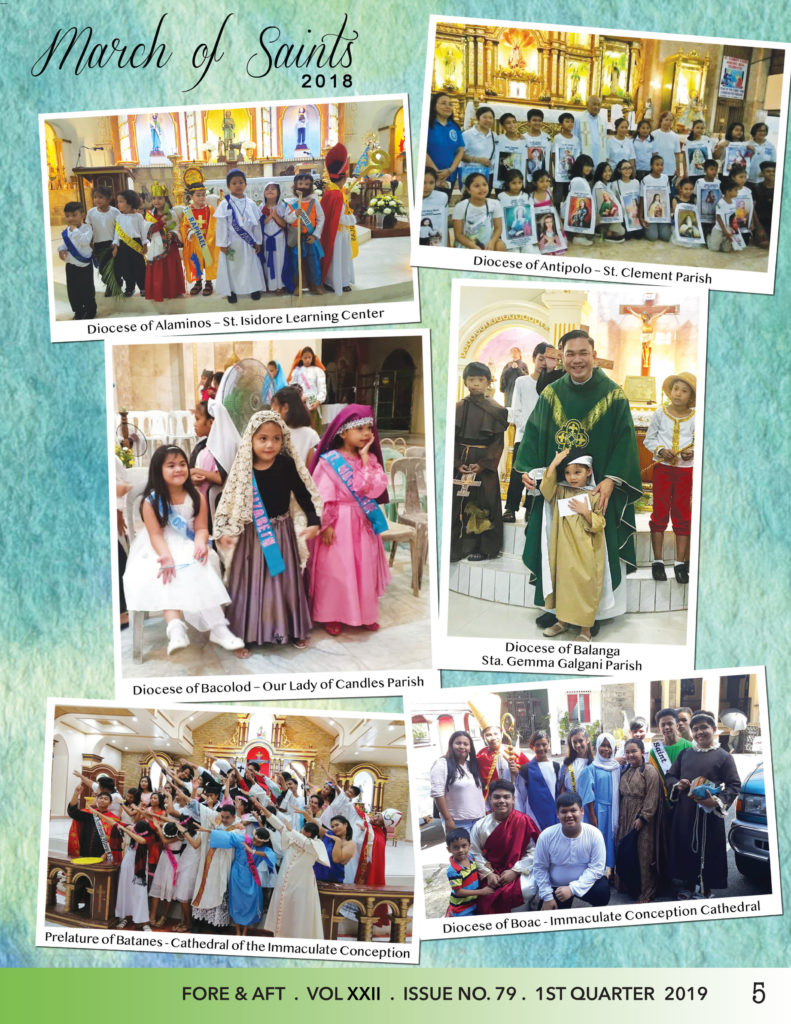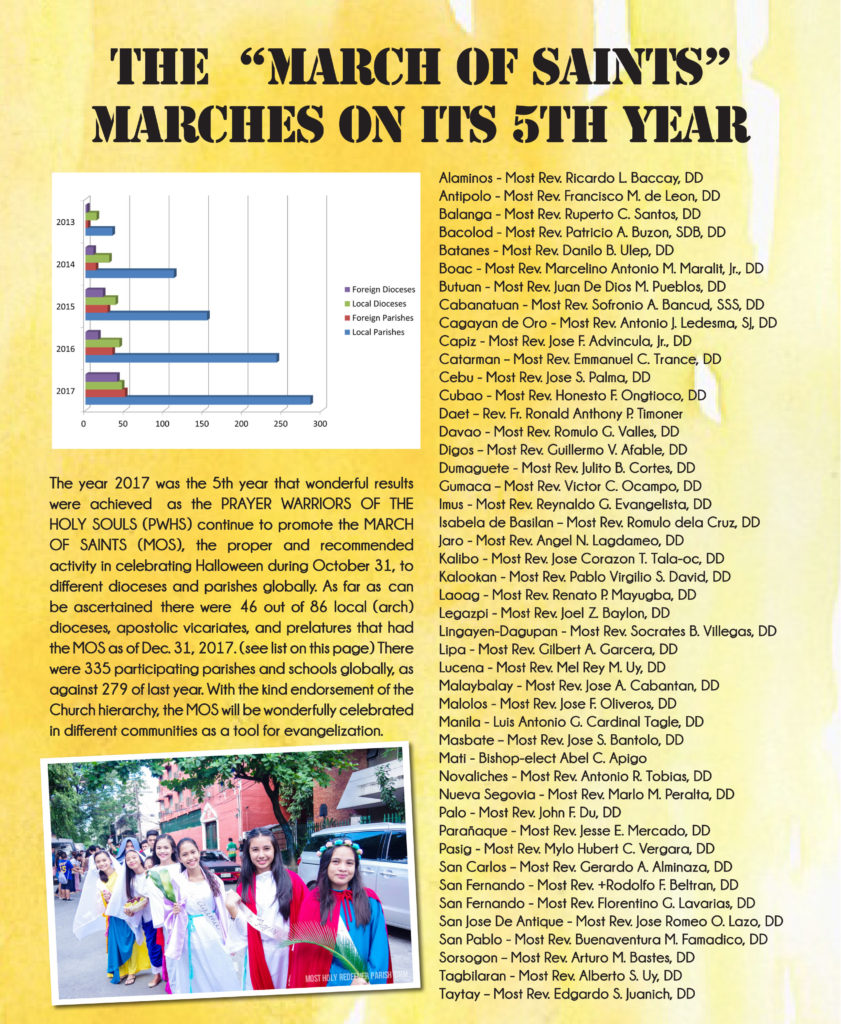 Download PDF – March of Saints 2016 photos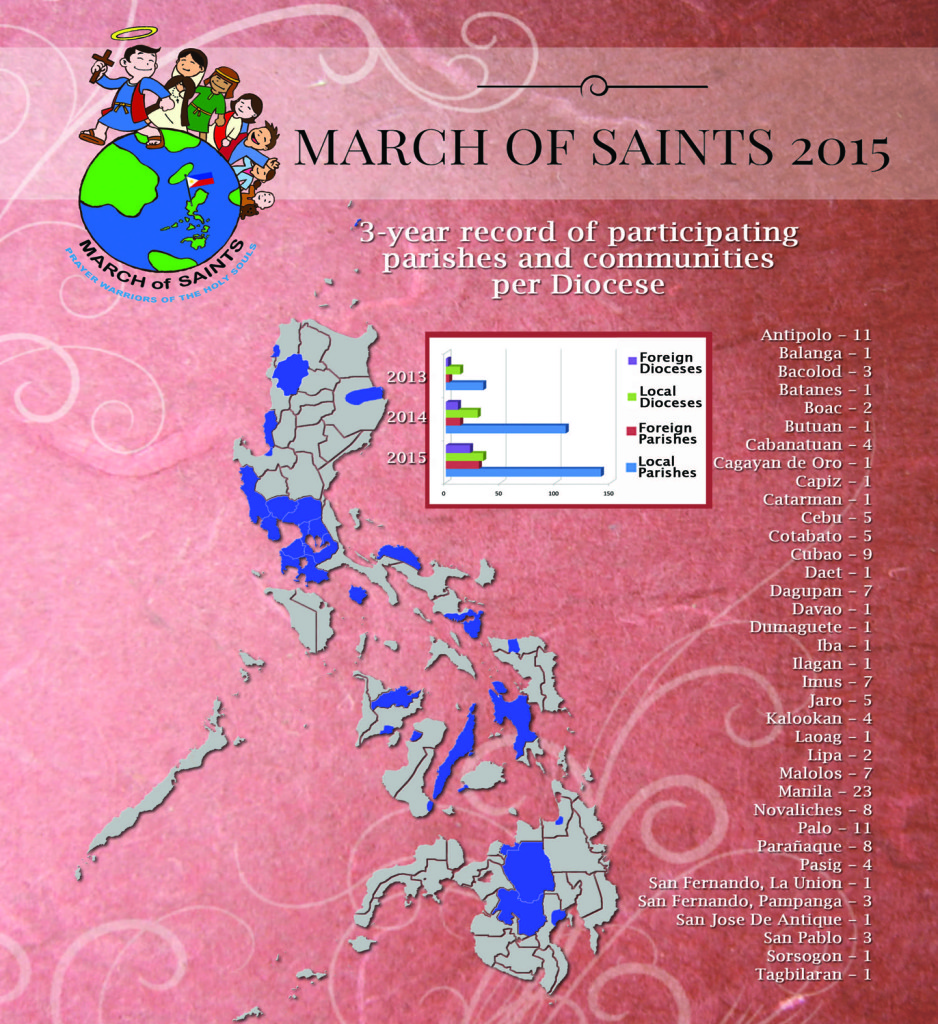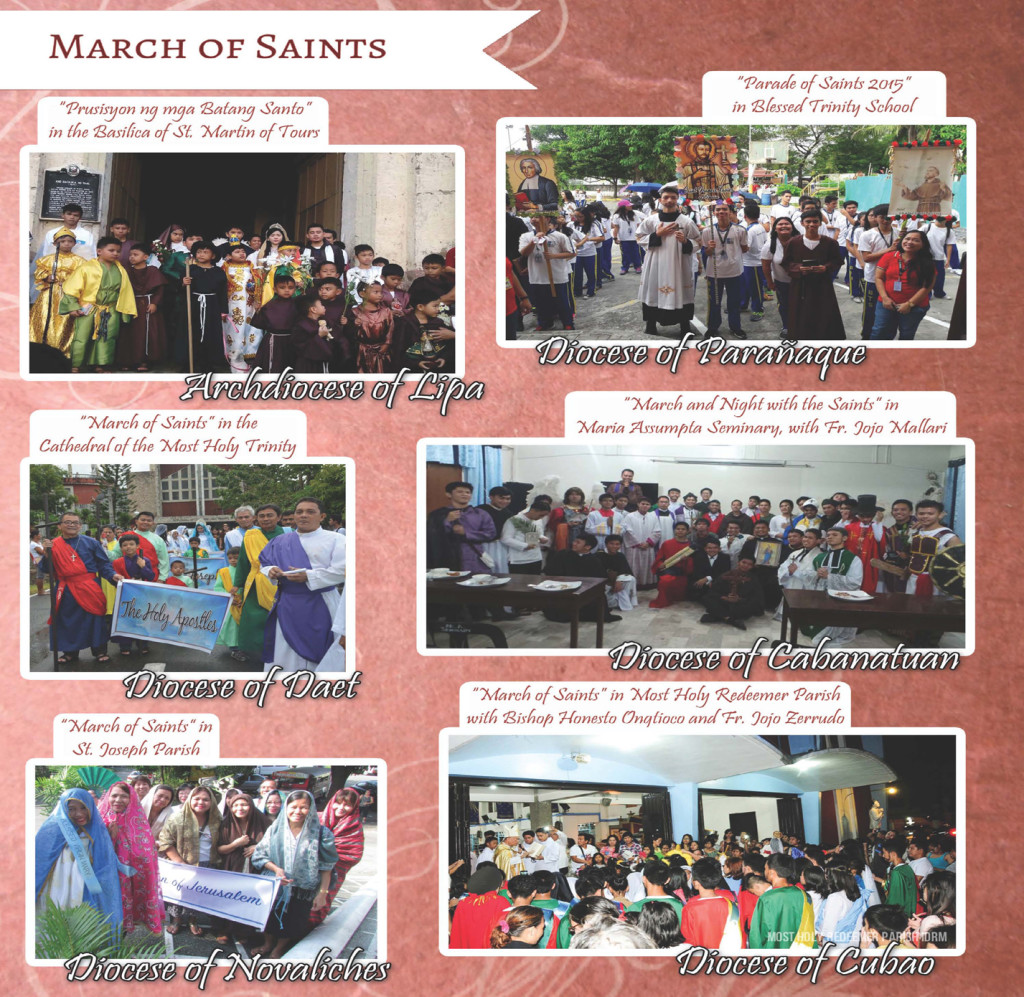 Download PDF – March of Saints 2015 photos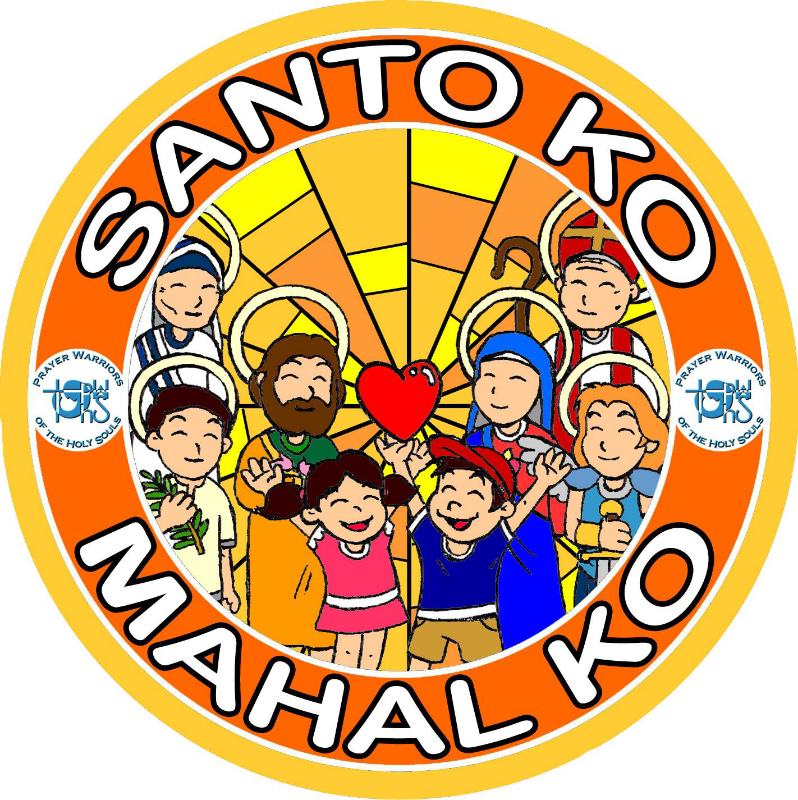 On our fifth year of promoting the March of Saints, the Prayer Warriors of the Holy Souls (PWHS) has already planted the seeds to a great number of communities nationwide. More parishes and schools have gained interest of making this activity an avenue of evangelization to show the love and goodness of the Lord manifested by the Saints.
This year, the apostolate introduces "SANTO KO, MAHAL KO", another activity that be done on All Saints' Day. It can be incorporated in the March of Saints (MOS), where the faithful randomly picks a name of a Saint that will be his/her intercessor for a year. Or it can be adapted as a post-MOS activity.
By seeking for their intercession, the faithful exercises fraternal charity and strengthens his/her unity in the communion with the saints. Aside from the Saints interceding with the Father for us, the faithful knows more closely the life shared by them for the greater glory of His kingdom. The more we get to know and love them, the more we triumph with them.
The logo of "SANTO KO, MAHAL KO", was made by Mr. Leodigario Rivera De Guzman.
Through the intercession of the Saints, may the Holy Spirit dwell in us to bear witness to Jesus, like the example of the Holy Men and Women.
Download Newsletter with Saints for the Year of the Eucharist, Family and Mercy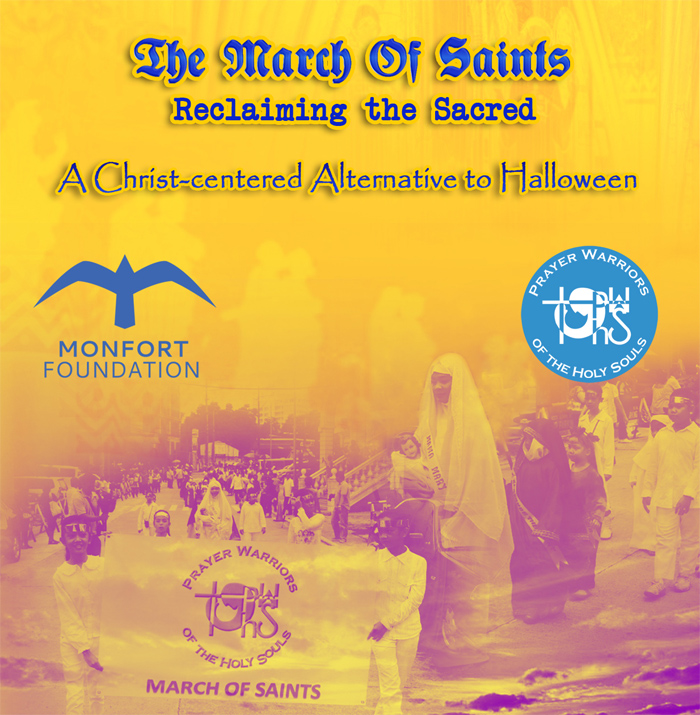 Produced by
PRAYER WARRIORS OF THE HOLY SOULS (Member of the Council of the Laity of the Philippines-LAIKO),
An Apostolate of the MONFORT FOUNDATION, Inc. . (PCNC Accredited and BIR Certified Donee Institution)
View MOS in Youtube
View MOS Booklet here
Download the video and share it with your family, friends, groups, communities, etc.
Encourage your parish priest to hold a March of Saints in your parish, a Christ-centered alternative to Halloween.
DOWNLOAD MOS VIDEO HERE (The video file is mos.mp4 with 126MB size and may take more than 1 hour for the download depending on the ISP connection.)
DOWNLOAD MOS BOOKLET (The booklet is in PDF format, size 76.9MB and may take almost 1 hour to download depending on the ISP and speed of your internet connection)