EVERY MONTH, PWHS OFFERS THE HOLY SACRIFICE OF THE MASS FOR THE FOLLOWING INTENTIONS:
To remember and pray for the eternal repose of the souls of victims who perished in major calamities, wars, tragedies, and other unfortunate events of major significance that occurred during that particular month, in previous years and in recent times as well;
To commend to God all departed PWHS members, family members, relatives, friends, and especially those whose death anniversaries and birthdays fall on that particular month;
To honor a saint who was devoted to the holy souls in purgatory and whose feast day falls on that particular month; and
To remember and pray for the living members of PWHS as well as their families and friends who are celebrating their birthdays, anniversaries, and other special occasions during that month in thanksgiving for the graces and blessings received from the Lord.
PWHS Main currently holds its Masses of Remembrance every second Monday of the month at the Manila Metropolitan Cathedral-Basilica, Intramuros, Manila. Confession is also made available before and during the Mass of Remembrance. PWHS chapters, prayer groups, and groups hold their Masses of Remembrance in their respective parishes and dioceses. These Masses are usually officiated by their respective bishop, parish priest or spiritual director.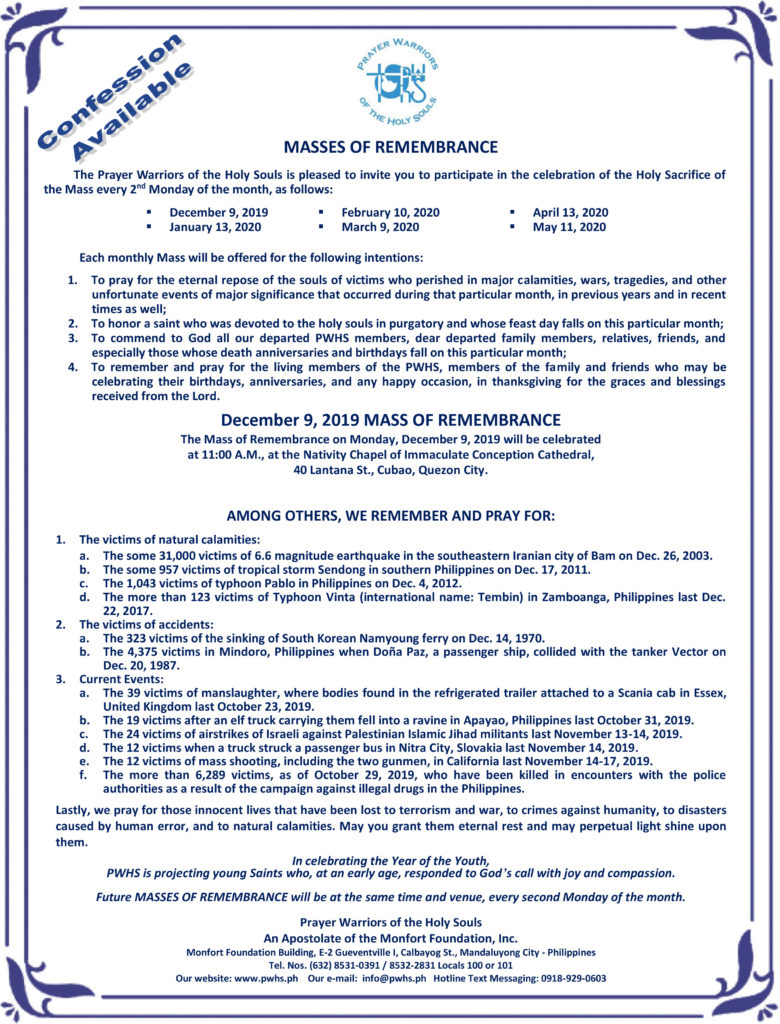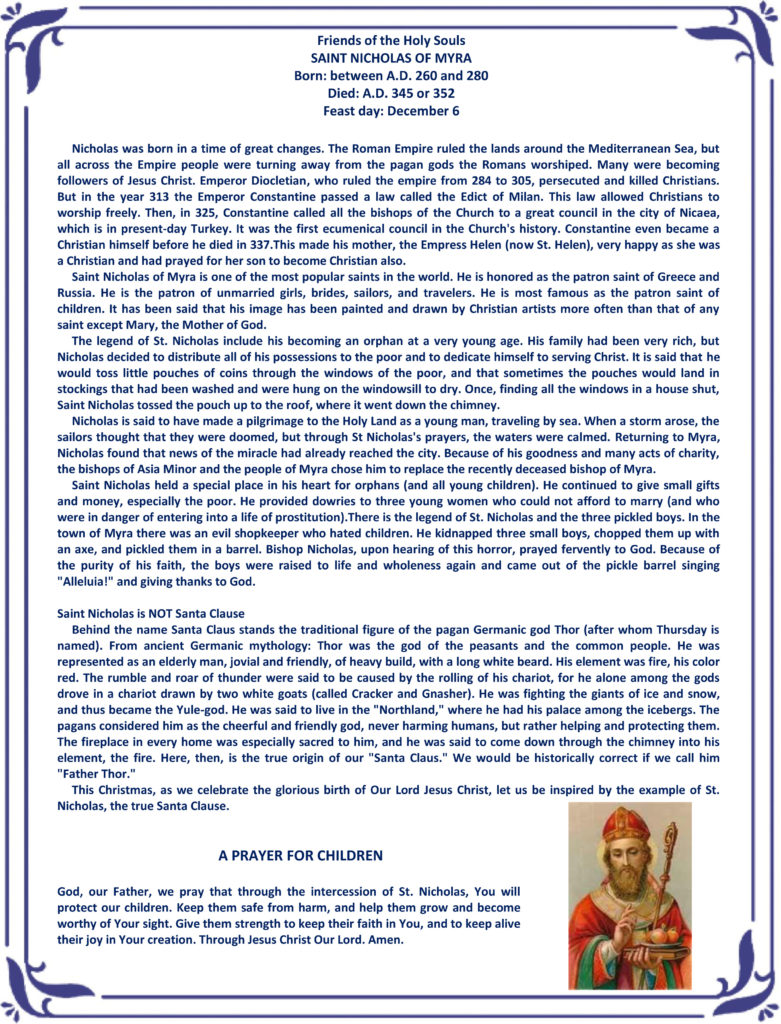 Download Mass of Remembrance – December 2019 flyer
Download Mass of Remembrance – November 2019 flyer